Stainless Steel
Martensitic 400 Grade Custom Stainless Steel, Hardened and Tempered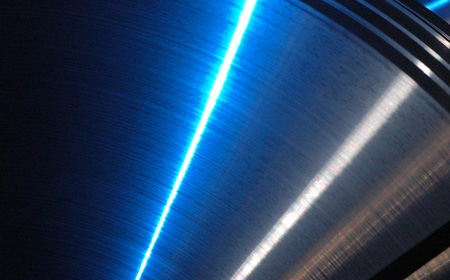 Blue Blade Steel offers hardened and tempered Martensitic stainless steel in 410, 420, 440A and 440B grades. For custom stainless steel to meet your specific application requirements. Our on-site, state-of-the-art steel processing capabilities also allow you to select standard or custom finishes and edging. Gauge range is from 0.011 to 0.125 inches in thickness with widths from 0.400 to 12.5 inches depending upon the application.
Known for having exceptional mechanical properties and resistance to corrosion, Martensitic stainless steel is used by a number of industries, like automotive, machinery parts, and saw blades, for products typically subjected to harsh environments and demanding applications. Often stainless steel can be used in place of costly galvanizing or powder coating parts. These particular grades of stainless steel are used in manufacturing of such items as stainless steel cutlery, washers, blades, and more.
Don't see the size you are looking for? Contact us or call 1-908-272-2620 for assistance!
US Grades
AISI/SAE
Carbon
Manganese
Phosphorous
Sulfur
Silicon
Chromium
Molybdenum
Nickel
410
0.15 max.
1.00 max.
0.040 max.
0.030 max.
1.00 max.
11.50-13.50
-
0.75 max.
420
0.15 min.
1.00 max.
0.040 max.
0.030 max.
1.00 max.
12.00-14.00
-
-
440A
0.65-0.75
1.00 max.
0.040 max.
0.030 max.
1.00 max.
16.00-18.00
-
0.75 max.
440B
0.75-0.95
1.00 max.
0.040 max.
0.030 max.
1.00 max.
16.00-18.00
-
0.75 max.
440C
0.95-1.20
1.00 max.
0.040 max.
0.030 max.
1.00 max.
16.00-18.00
-
0.75 max.
Data provided is typical and intended for general reference only.
All material analyses can be certified.
Custom Stainless Steel Processing
Custom Hardness Tempering
As one of the few steel suppliers in the United States with furnaces on-site, Blue Blade Steel is able to offer you pre-tempered steel to your custom hardness requirements, relieving you of costly off-site secondary heat-treating and enabling you to realize important precision tolerances, supply chain efficiencies, and significant cost savings. Additionally, our process is safe for workers and the environment! Visit our Steel Processing page for more information.
Thickness Range in inches: 0.011 to 0.125
Width Range in inches (depending on application): 0.400 - 12.5
Custom Finishes
Several temper colors are available, including but not limited to:
Scaleless Blue
Scaleless Bright
Polished Blue
Polished Bright
Polished Gold
To discuss your specific custom finish requirements, please call 1-908-272-2620 to speak with one of our tempering specialists.
Custom Coils
Ribbon Wound
Diameter up to 60"
Oscillated Coils up to 2000 lbs.
Custom Edging
With on-site steel processing capabilities, Blue Blade Steel can offer you custom steel edging to your specifications or you may select from the steel edges listed below. For more detailed steel edging information, please visit our Steel Edging page or call 1-908-272-2620 to speak with one of our edging specialists.
No. 1 Square Edge
No. 1 Round Edge
No. 3 Slit Edge
No. 4 Round Edge
No. 5 De-Burred Edge
No. 6 Square Edge
Value-Added Services
Blue Blade Steel is committed to offering value-added services that help you to improve product quality, reduce time to market, and save on costs. Listed below are some of the services we provide. For more detailed information, please visit our Services page or call 1-908-272-2620 to speak with one of our knowledgeable representatives.
Consulting
Blue Blade Steel offers consultative services to help you with:
Die Enhancement/Design
Pre-Tempering versus Annealing
Oscillated versus Ribbon Wound Coils
Material Selection
Metallurgical Lab
Blue Blade Steel has an on-site metallurgical lab where our degreed metallurgist is on staff to perform tests to ensure all steel products meet certifications and to assist with finding a solution to any steel material challenges you may be facing. Visit our Quality page for more information.
JIT Warehousing / Supply Chain Mgmt
Please call 1-908-272-2620 to discuss your supply chain needs. Blue Blade Steel is happy to customize a program to meet your production schedule.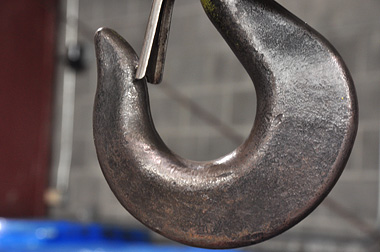 Hardened and Tempered Strip Steel Products and Custom Steel Edging Services.
Trusted by satisfied customers for more than 80 years!
Call us at
1-908-272-2620
Click here for our convenient online form.