Quality
Blue Blade Steel:
Highest Quality Guaranteed
Blue Blade Steel is committed to providing the highest quality high carbon, alloy, and stainless steel strip using state of the art steel processing for OEMs, distributors, service centers, stampers, and manufacturers within any industry.
Certified Raw Materials from Leading Mills
Our long-standing relationships with leading domestic mills ensure not only that we provide you with the best possible steel product that meets certifications but also that we have a steady supply to reliably fulfill your production requirements.
On-Site Metal Testing
Blue Blade Steel has an on-site metallurgical lab where our degreed metallurgist on staff performs tests to ensure all steel products meet certifications.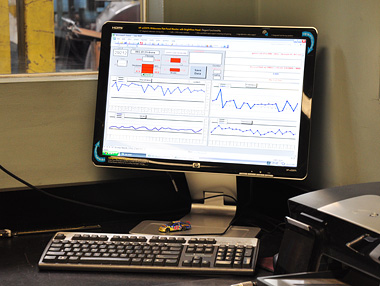 Continuous Process Monitoring System
Combining our resources with the partnerships we have forged with independent labs enables us to perform, test, and verify the following:
Quantitative compositional analysis of our steel
Rockwell, hardness, tensile, and yield strength
A variety of physical characteristics
Microstructural analyses
Calibrated measurements of a wide range of geometrical characteristics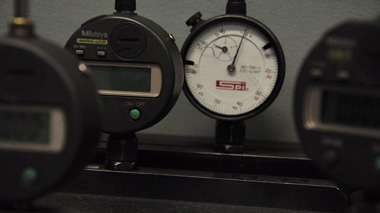 Worker Safety and the Environment
Our steel processing and product surface is safe for both workers and the environment!
ISO 9001-2015 Certified / IATF 16949 Certified
Blue Blade Steel has quality management systems in place to keep the business running smoothly so we can fulfill all of your requirements. We are dedicated to a process of continuous improvement in every aspect of our company. Blue Blade Steel's continued commitment to maintain ISO certification ensures an effective "process approach" to managing output and providing enhanced customer satisfaction. When we say we partner with you, we mean it. Your business becomes our responsibility and we take that very seriously. Also available are RoHS and DFARS compliance steel.



Click Icons to View the Certifications
Our ISO 9001-2015 certification demonstrates our commitment to fulfill:
Customer Quality Requirements
Regulatory Requirements
Customer Satisfaction
On-Going Performance Improvements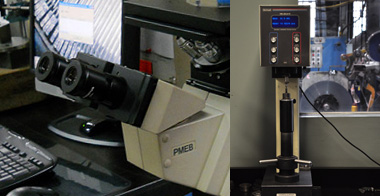 Personalized Customer Care is Our Policy
Blue Blade Steel wants to ensure you always have a knowledgeable, friendly person on site to speak with you. Our staff has hundreds of years of combined experience in the industry, guaranteeing you will speak directly with a person who has the answers you need for your specific questions.
Our customer-centric philosophy means you get answers immediately, when it is important and valuable to you to receive them quickly. Your time is precious and we respect that! If you need a quote, call us 1-908-272-2620 and you will get one right away.
For more than eighty years we have been able to maintain long-standing and healthy relationships with our customers, our vendors, and our loyal staff (many of whom have remained with us over generations, bringing their sons and daughters to our team).
Blue Blade Steel looks forward to earning your trust and building a quality relationship that lasts through the years.

Hardened and Tempered Strip Steel Products and Custom Steel Edging Services.
Trusted by satisfied customers for more than 80 years!
Call us at
1-908-272-2620
Click here for our convenient online form.