Our Company
Blue Blade Steel: Your Partner in Quality, Economy, Reliability and Speed
Established in 1928, Blue Blade Steel has grown to become the premier harden and tempering mill in the United States. With a long family history in the steel industry, Jerry Shaw Sr., grandson of Elizabeth and Arthur Purdy (owners of A.R. Purdy Steel Company est. approximately 1920), and son of Ralph Shaw Jr. (Vice President of National Steel Corporation), bought Blue Blade Steel in 1978 with one purpose in mind: to facilitate customer relationships through customer satisfaction. From humble beginnings in Newark, New Jersey Blue Blade Steel has grown to become the highest quality producer of high carbon, alloy, and stainless strip steel through this customer-centric philosophy. With a single product focus - hardened and tempered strip steel - the company has experienced continued growth by facilitating new partnerships in a variety of industries and building mutually beneficial relationships.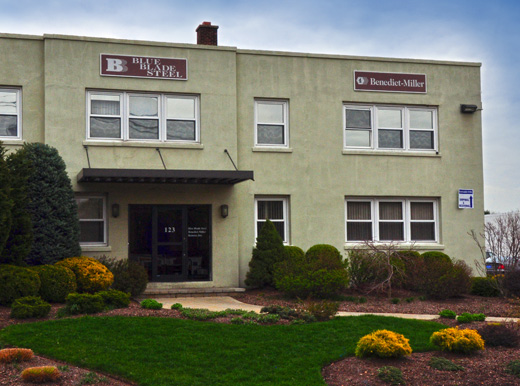 Blue Blade Steel Headquarters in Kenilworth, New Jersey
Before buying Blue Blade Steel, Jerry Shaw Sr. was the general manager of the National Steel service center in Randolph, MA. This position fostered a background in annealed high carbon and alloy steels. Through his experience Jerry Shaw Sr. saw a unique market for strip steel that would be beneficial for his customers. Pre-tempered strip steel in coil form that had already been heat treated to final part hardness specifications eliminates batch heat treatment. Often causing distortion of parts, additional freight costs, and extra processing time, batch heat treating is not always ideal. In discovering unique niche markets wherein quality, efficiency, and speed to market were important Blue Blade Steel became known as the answer to making a more competitive product with the best quality for many manufacturers.

Motivated by the needs of our customers, Blue Blade Steel continues to grow and adapt. Proudly offering DFARS, and ROHS compliant steel, the company is also ISO 9001-2008 certified and ISO/TS 16949 certified.

Customers appreciate the state of the art furnaces and skiving lines we have on-site here in the U.S.. With the agility and ability to offer customized edges, hardness, and surface requirements, we can fulfill the most exacting specifications as well as offer affordable minimum quantity shipments and competitively priced volume discounts.

Supplying both large and small companies like OEMs, service centers, tool and die shops as well as large and small manufacturers in the saw, hardware, automotive, spring and various other industries Blue Blade Steel can tailor production programs to meet JIT, lean, TOC, and general speed to market supply chain management programs.
Blue Blade Steel also owns and operates Benedict-Miller LLC, a leading provider of aircraft quality sheet plate and bar in 4130 and 4340 grade alloy steel.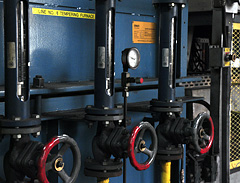 New State-of-the-Art Tempering Furnaces
Delivering What You Need:
Custom Processing, Rapid Turnaround, Reduction of Part Fatigue, Enhanced Corrosion Resistance, Extended Performance and Lean Manufacturing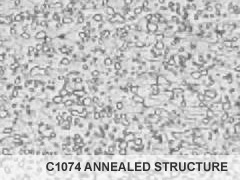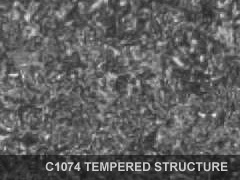 In-House Metallurgical Laboratory
We make it our business to understand your requirements and to deliver to you exactly what you need when you need it. The services we offer are based on our many years helping our long-standing customers accomplish what is important to them:
Custom Tempering
Specialty Edging
Variety of Finishes
Continuity of Supply to Meet Just-In-Time Delivery
JIT Warehousing Programs
Project Design Consultation
In-House Metallurgical Laboratory
Customized Steel to Meet Specific Applications
State-of-the-Art Processing Equipment and Technologies
Personalized Customer Service and Quick Response Time

Hardened and Tempered Strip Steel Products and Custom Steel Edging Services.
Trusted by satisfied customers for more than 80 years!
Call us at
1-908-272-2620
Click here for our convenient online form.